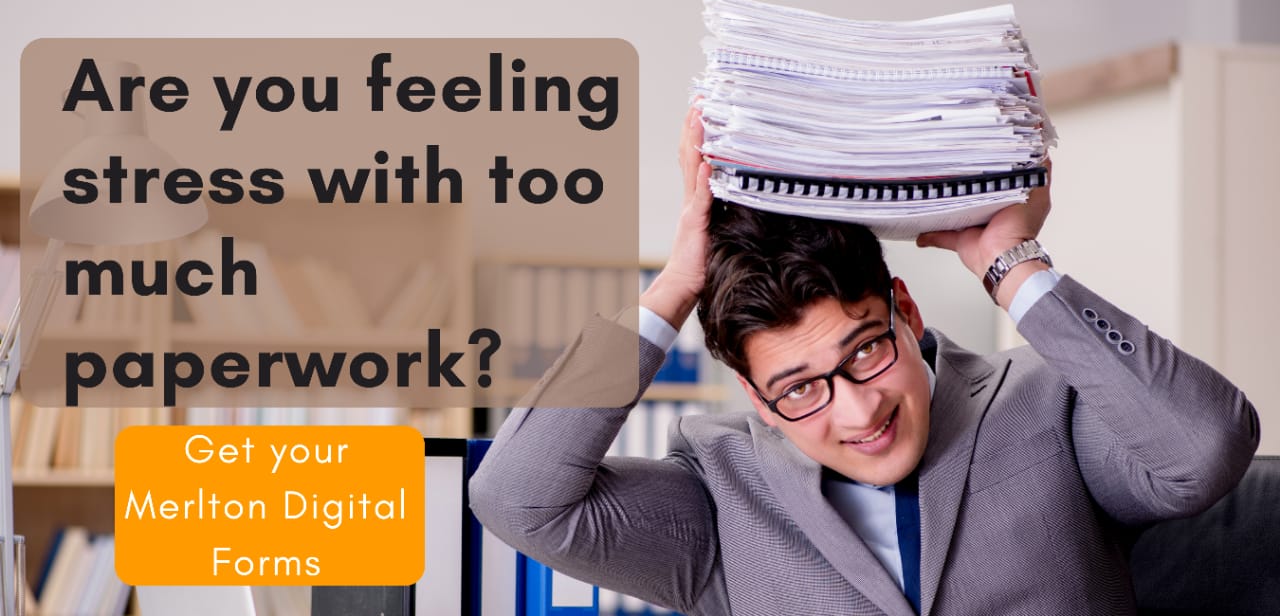 Digital forms for a paperless experience
Merlton Digital Forms helps you streamline your data collection process by removing paper from the equation. Make the shift to online digital forms to manage your data with ease and reach your prospects quicker.
From paper to digital forms in a flash
Merlton Digital Forms offers a simple setup that immediately brings a whole new dimension to your online data, making it functional and beautiful. Get started collecting almost any type of data quickly. Our 40+ field types, pre-crafted form templates, and the option to customize designs using a theme builder let you craft digital forms that perfectly fit your business.
All your information, whenever you need it
Searching for and compiling information can get cumbersome when using paper. Merlton Digital Forms provides a tidy reporting structure to search and compile data. Get all the reports in just a minute by a click a way.

Fill up the details in the form

Once complete, sign the form

Submit the form
What are the uses of Merlton Digital Forms?
Medicine Order Form
Donation Form
Drive-In Movie Booking Form
Beauty Salon Booking Form
Billing / Order Form
Bed and Breakfast Booking Form
Hotel Booking Form